Cowper House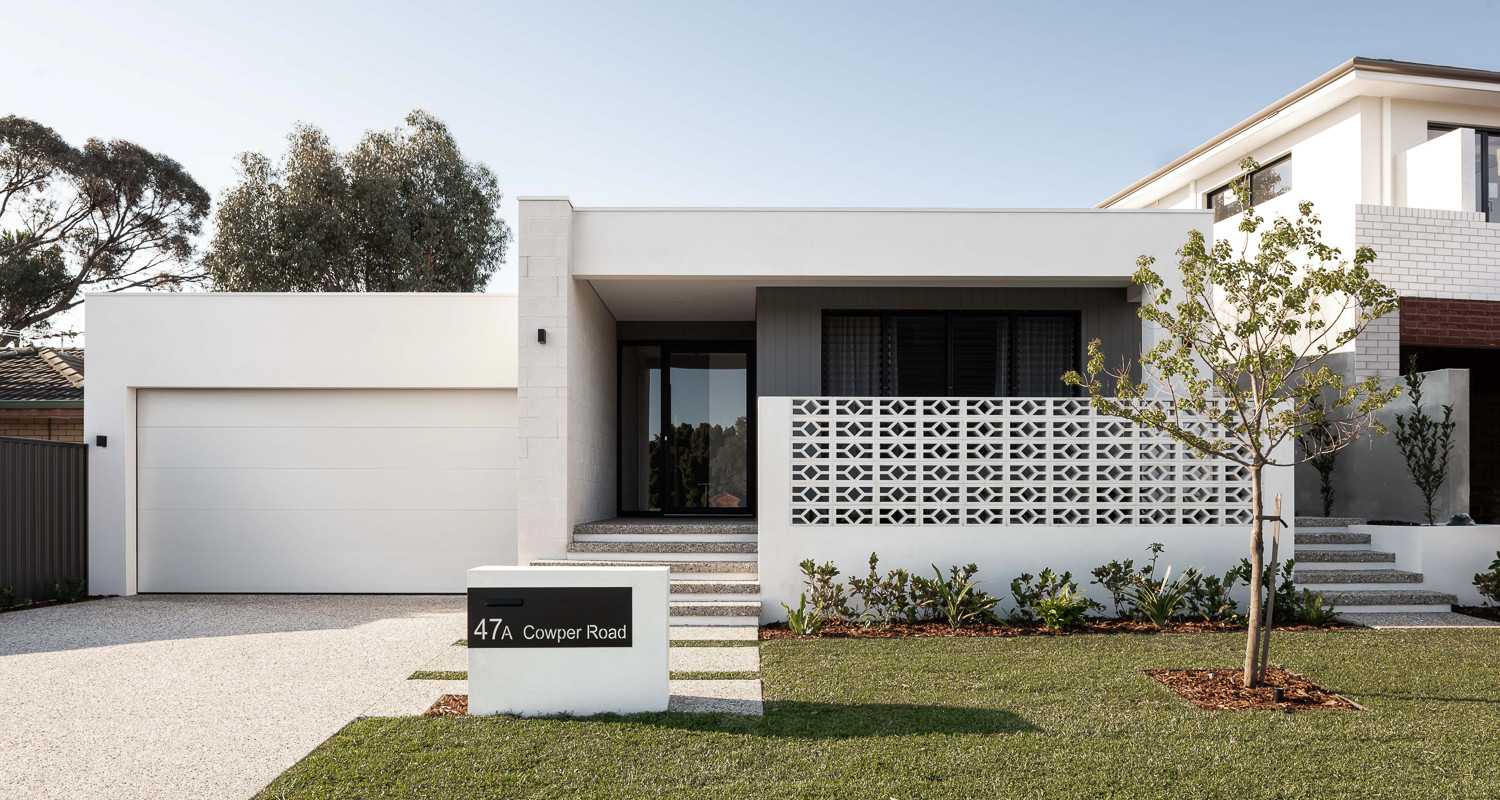 This elegant & modern coastal home is designed and built around the new-found hierarchy of our client's life needs. Adult children have moved on & her desire was for a contemporary & stylish home where she can entertain in & then retreat within.
Designed by David Wilkes Design this three bedroom, two bathroom home is nothing short of impressive. Subtle cladding coupled with Brickworks honed masonry blocks at the front entrance is simple yet impactful to any guest. Breeze blocks create privacy without hindering the flow of light and view from the master bedroom.
Internally the functional areas are separated into two distinct zones providing privacy and personal space in abundance. Architectural Grey polished concrete flooring connects these spaces seamlessly and leads to the dining and kitchen area. Sunlight and breeze spill into the open space uninterrupted through glass louvre windows savouring the best of coastal living.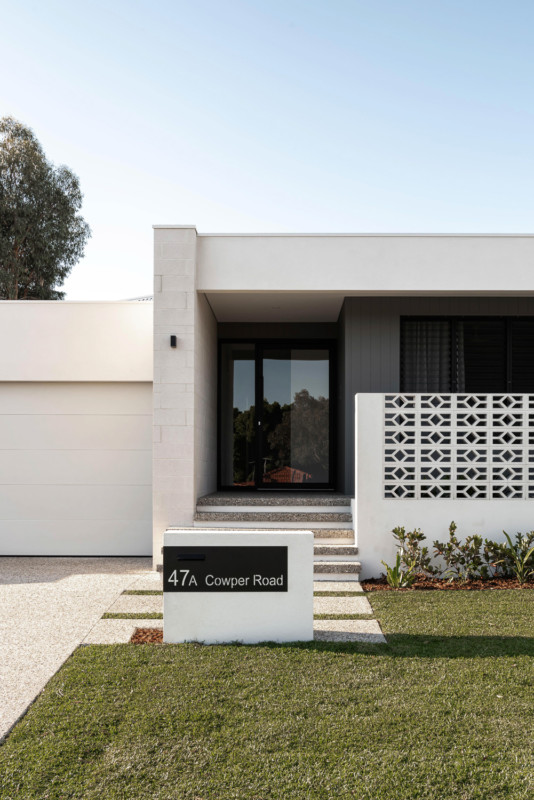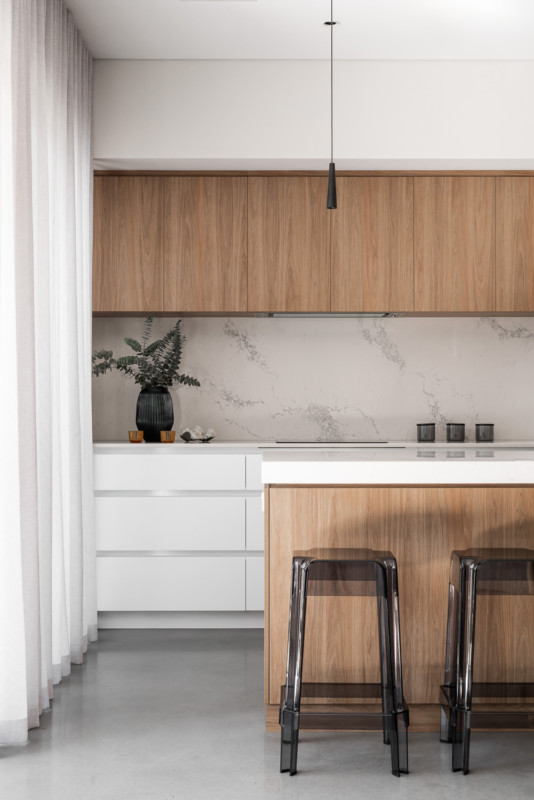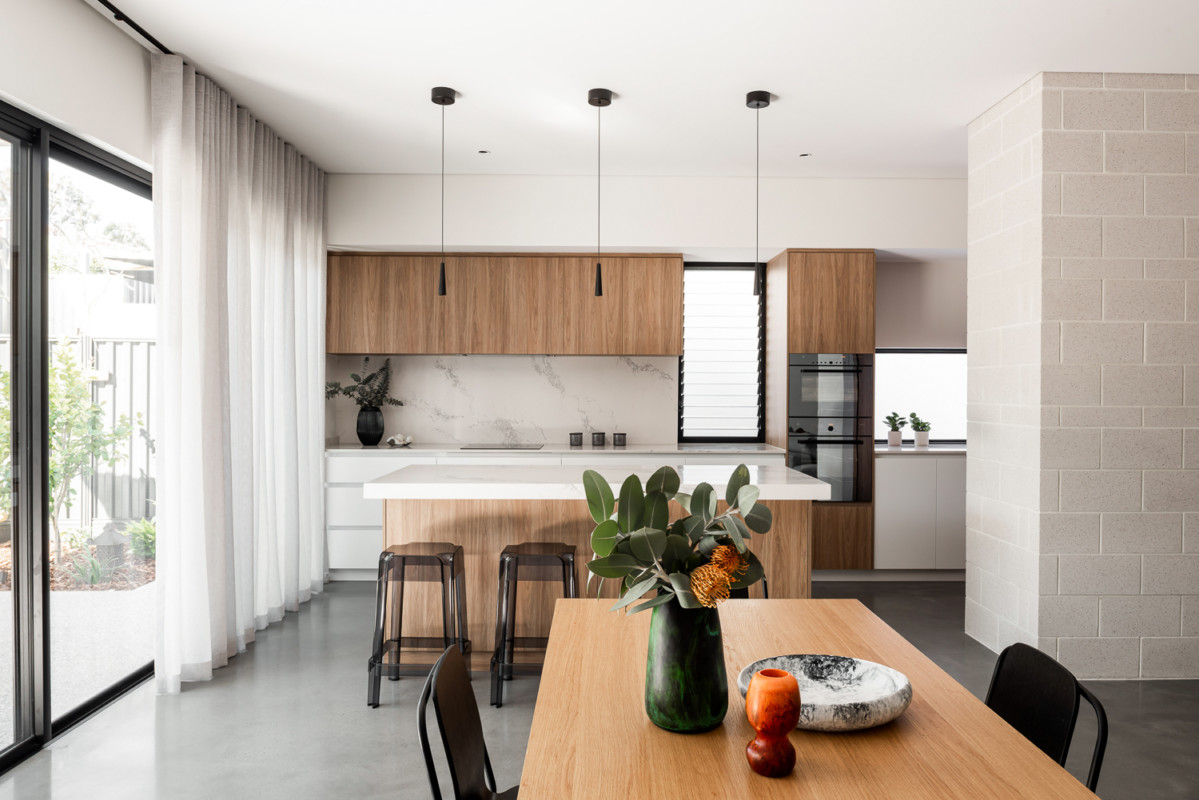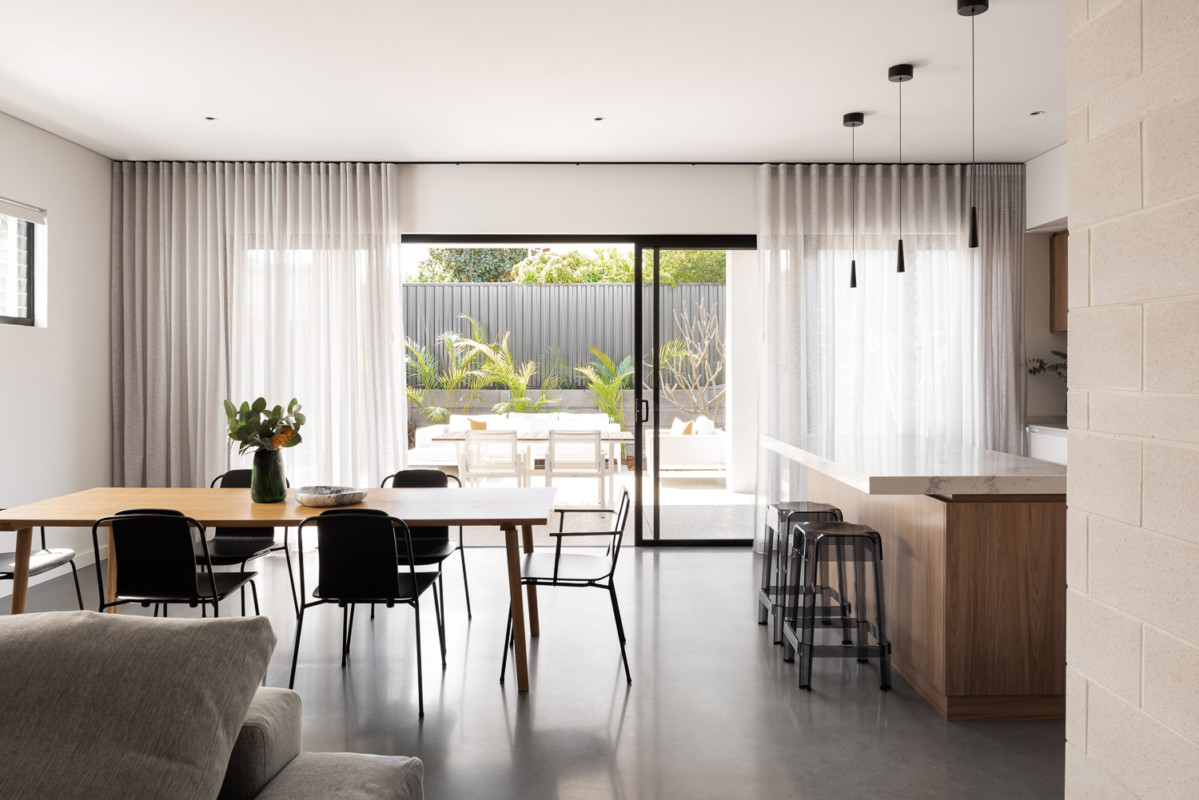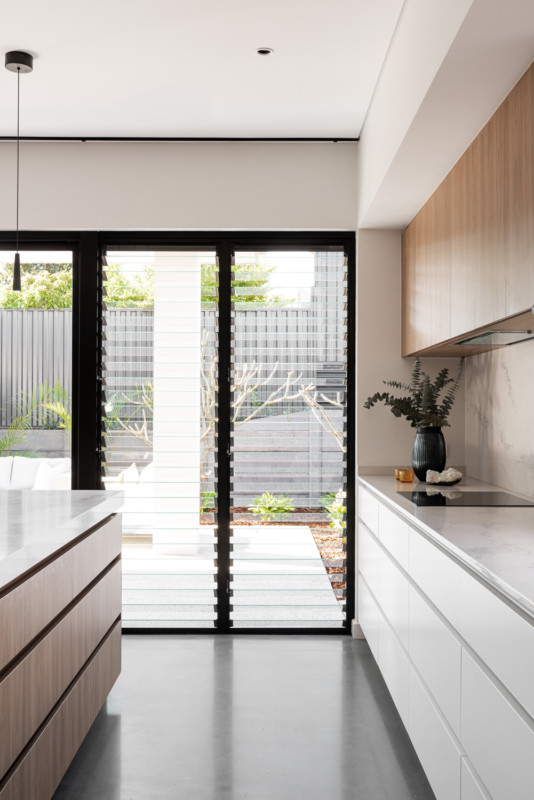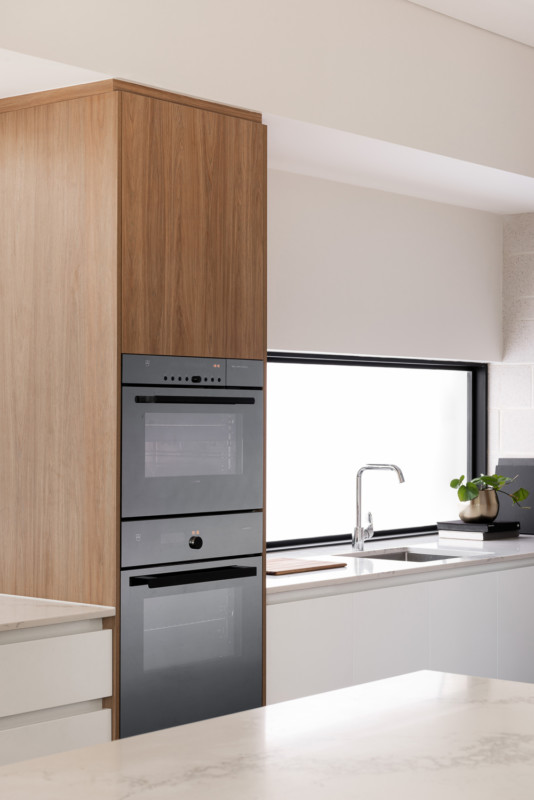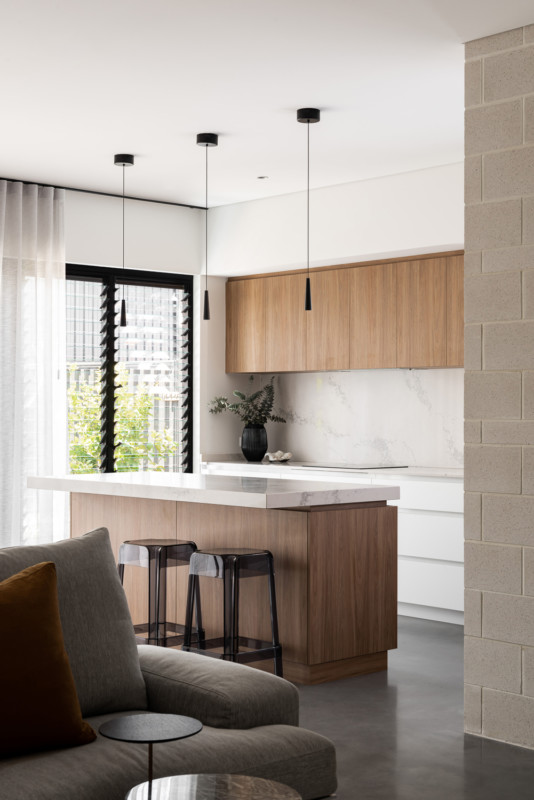 The masonry bricks repeated inside create refined feature walls that heighten the space and tie internal & external features together. The kitchen is gracious with Caesarstone bench tops blending into the splashback marrying the cooking spaces. Contrasting colours on custom-built cabinetry create highlights without the need for clutter. Integrated throughout, european appliances create seamless functionality & preserve the aesthetic.
Carefully curated alfresco space is perfect for entertaining with honed concrete accentuating it from the indoor areas. Thoughtful landscaping creates a canvas of green framing the alfresco area and its views from inside.
The attention to detail and eminence of this build create a perfect home for the client wanting to downsize in space but not in functionally and style.