Barker Alteration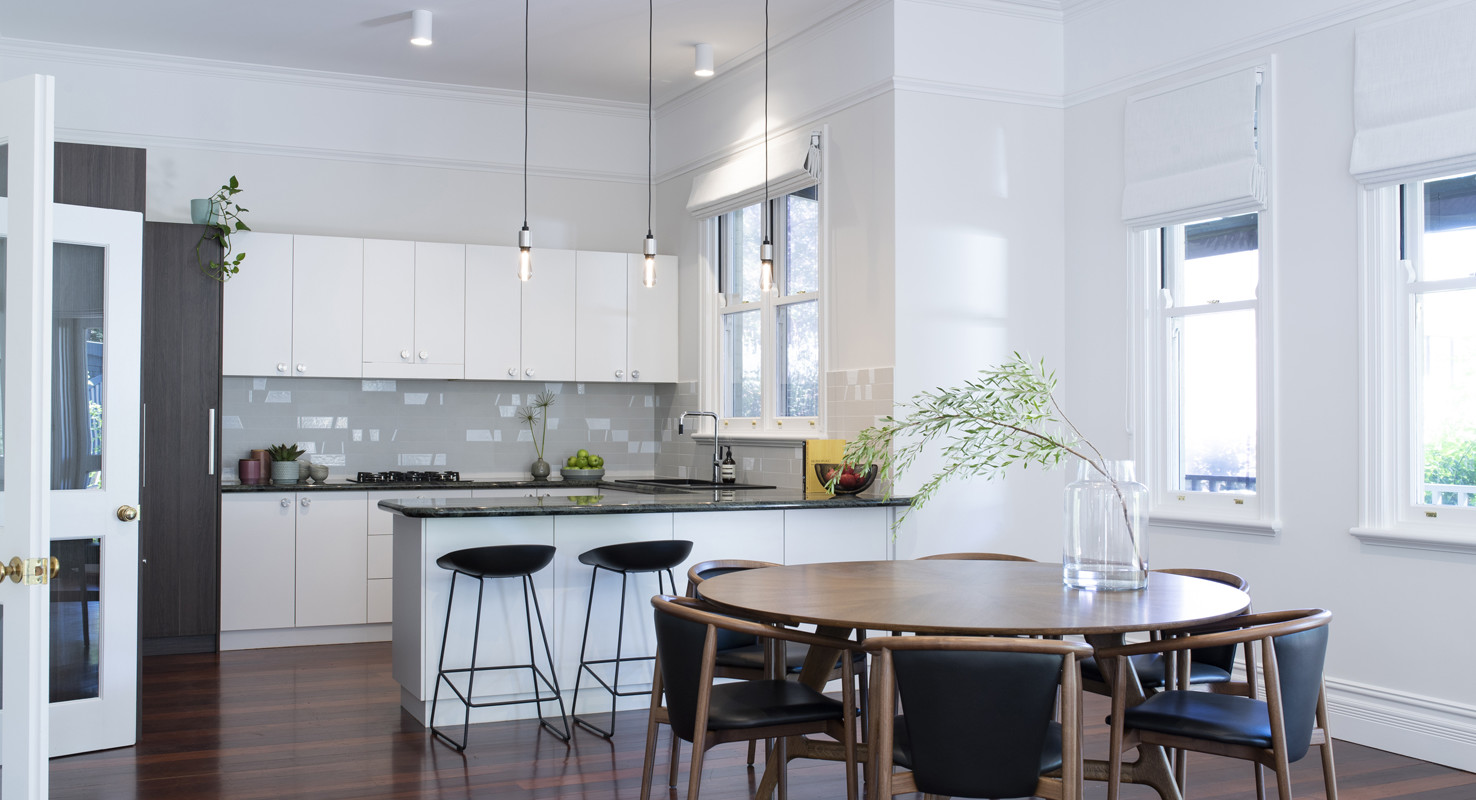 When old meets new. This beautiful character home retains so many pieces of the original home while still adding a modern element throughout.
A complete internal renovation was carried out to breathe new life in this spectacular home. Curated by State28 Interiors, every square metre of this internal residence was revitalized while still managing to retain so many of the existing elements.
Upon arriving at the beautiful leadlight windows of the Entry Door, step foot inside and you immediately understand the importance of retaining original features of the home. The stunning archway and ceiling rose have been refurbished to its original state while Jarrah floorboards have been repaired and restored throughout.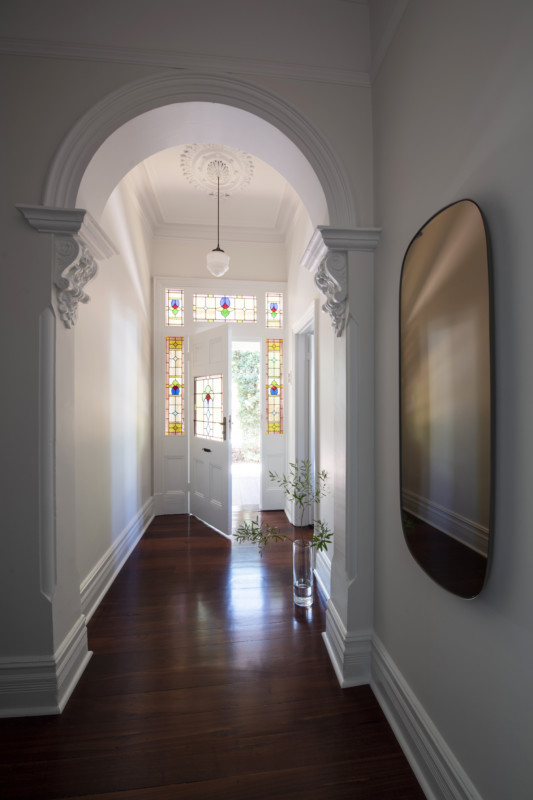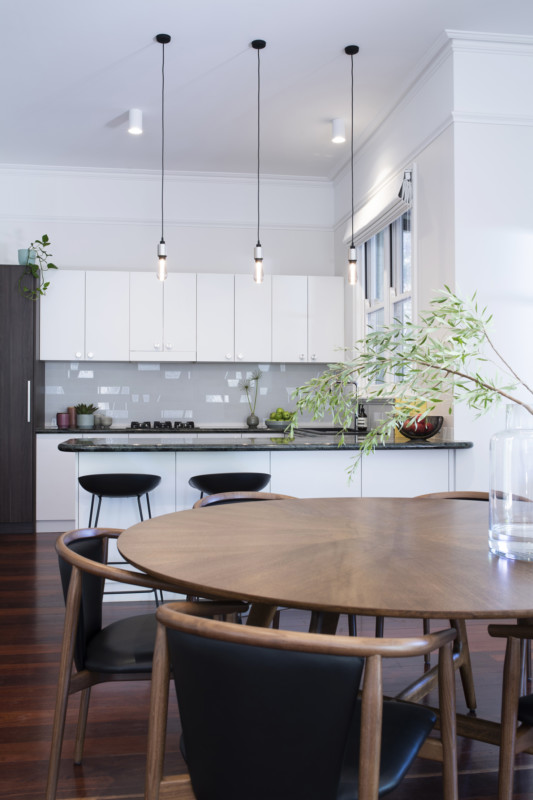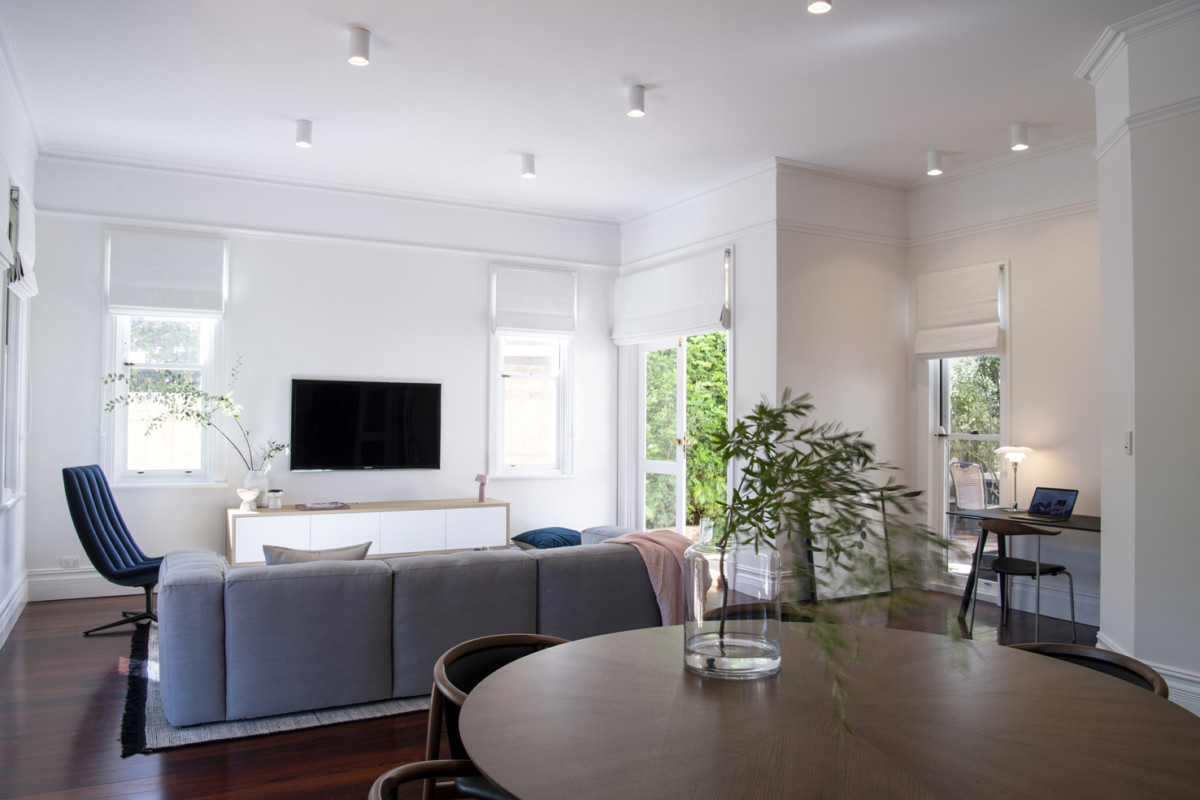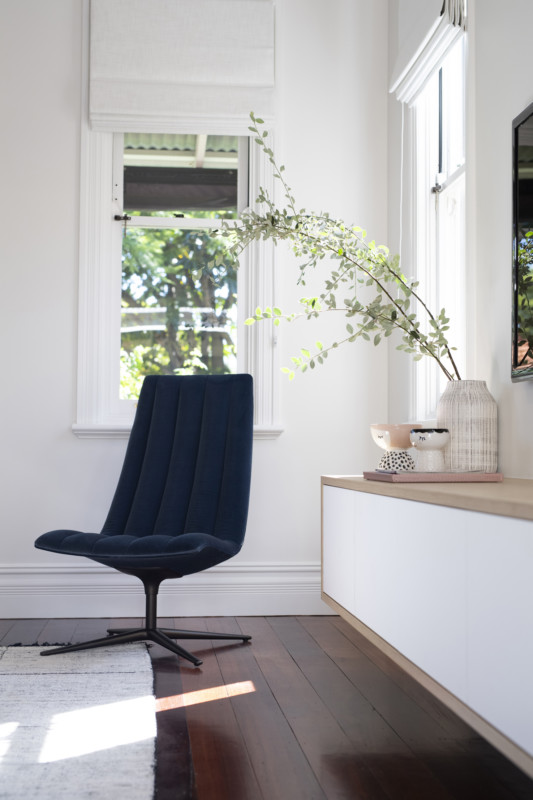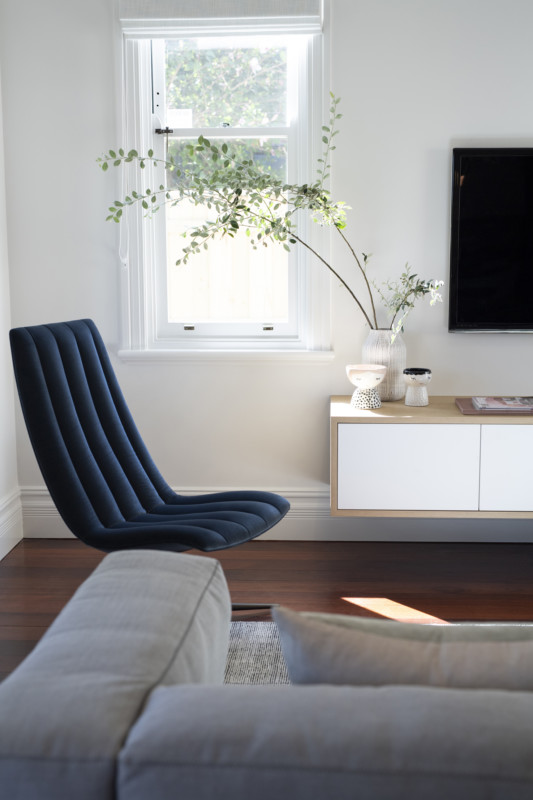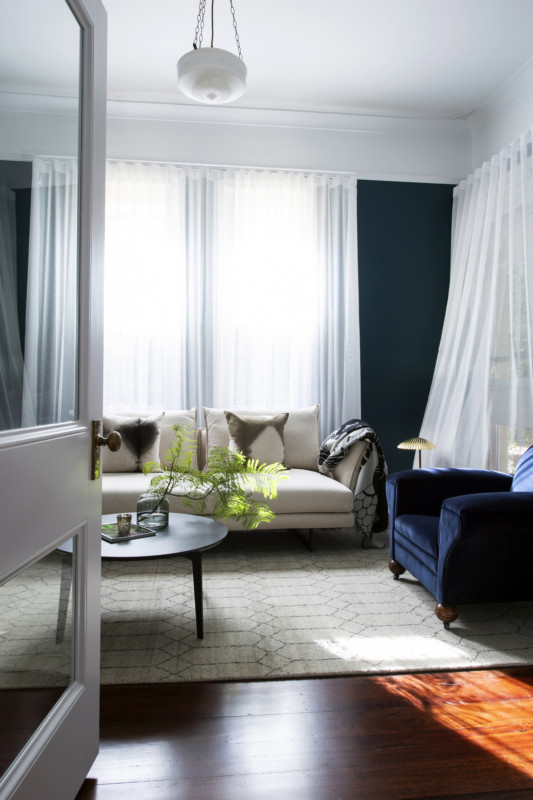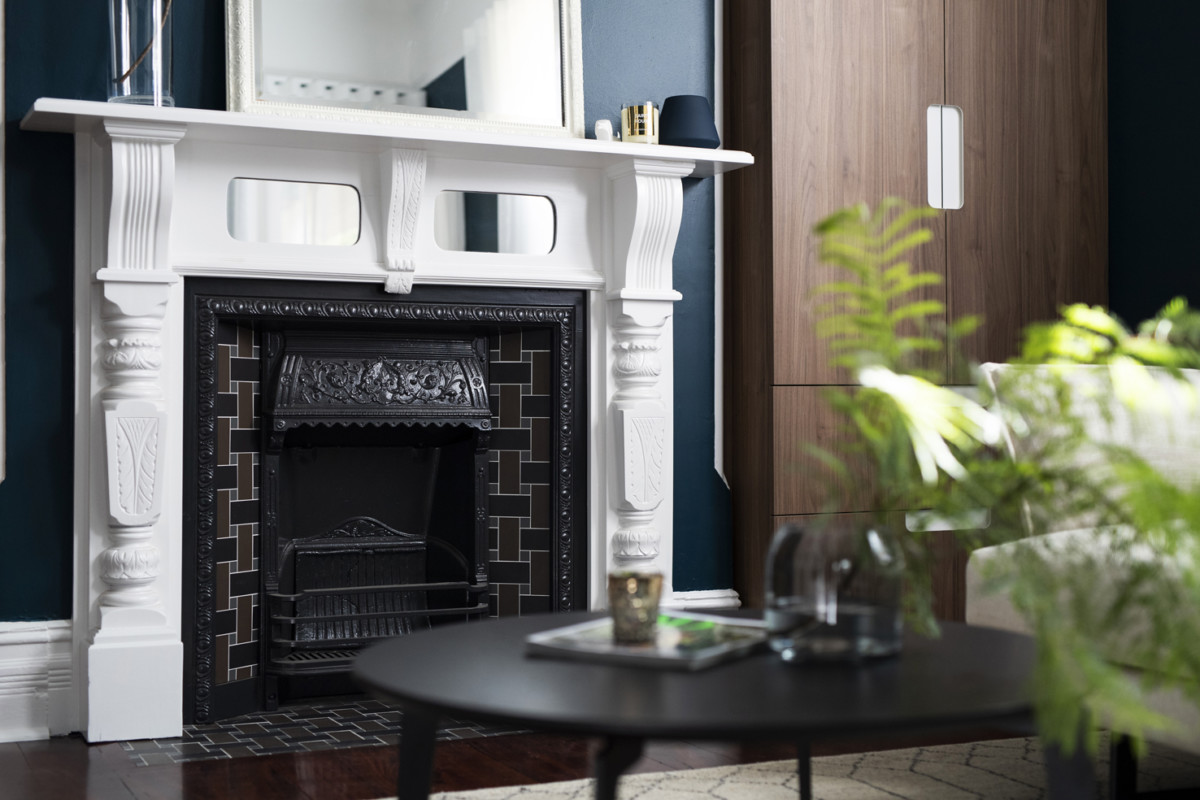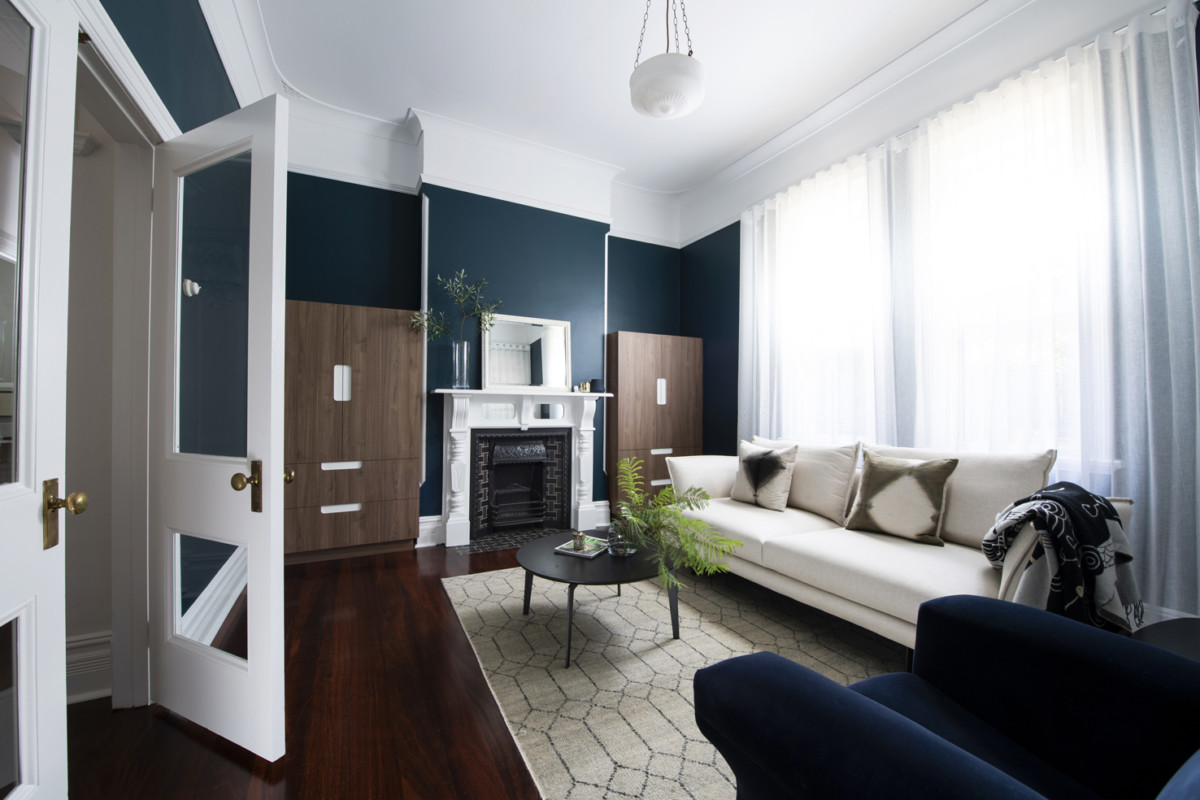 The existing granite benchtop in the kitchen remained as the hero piece to an already functional layout. A new full height pantry and appliance stack was also integrated into the existing cabinetry. While the master ensuite was demolished and completely renovated, the Family Bathroom retained original elements such as the cast iron bath and wall tiles.
The bold peacock hue of the Formal Family room welcomes you immediately on entry. Additional storage cabinets integrated to each side of the newly restored fireplace can accommodate ample board games and activities for the grandchildren.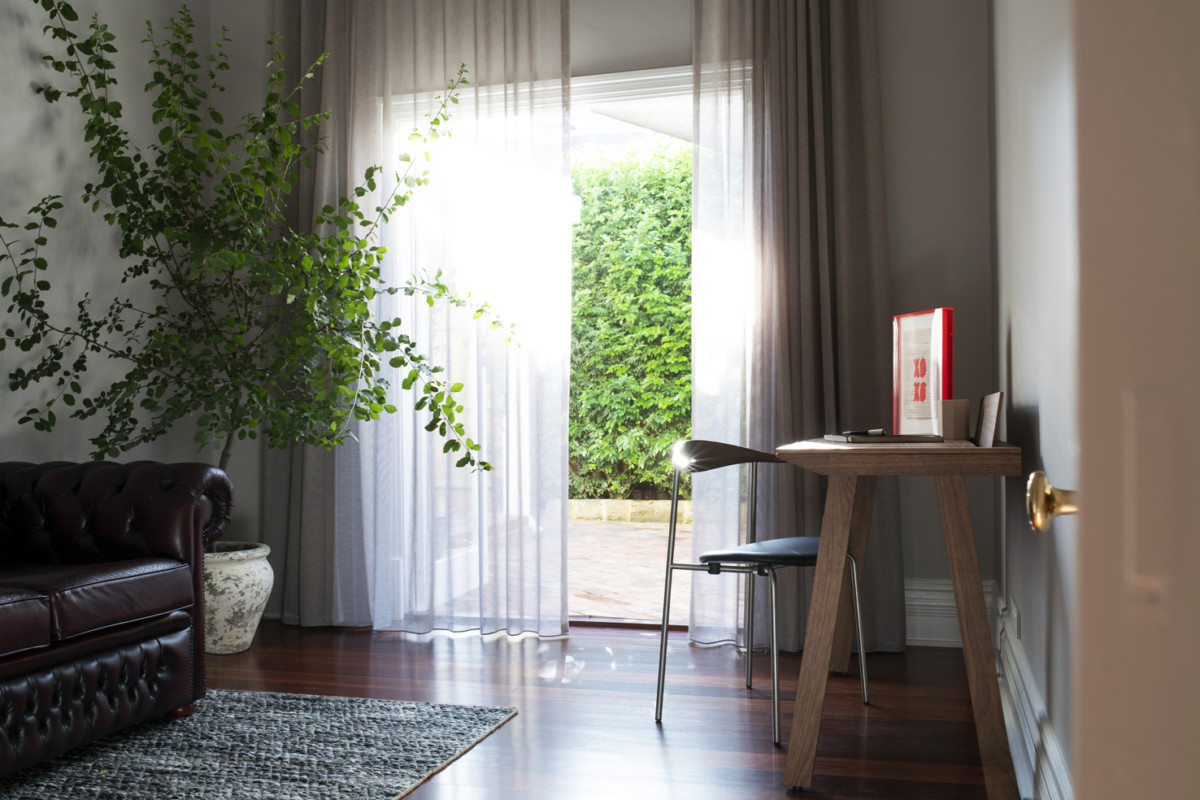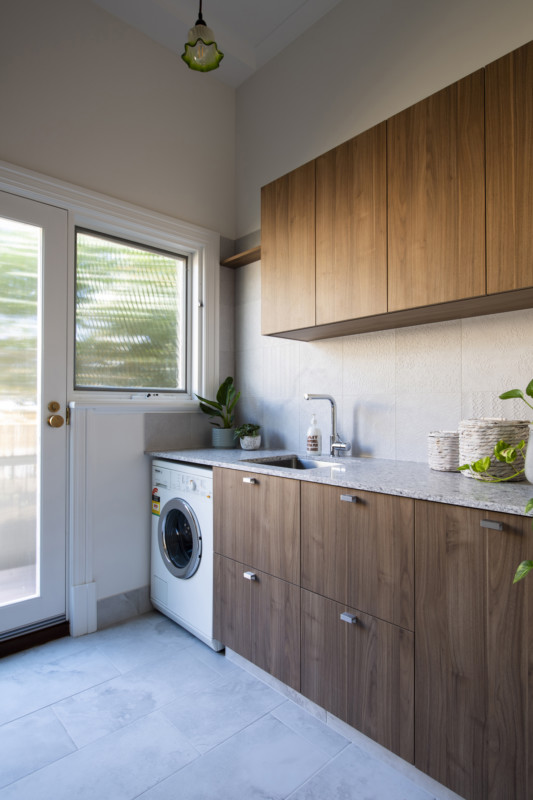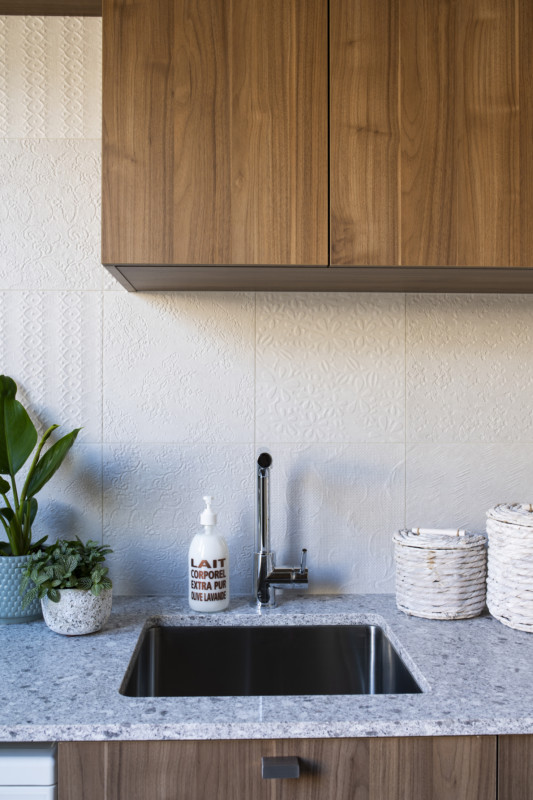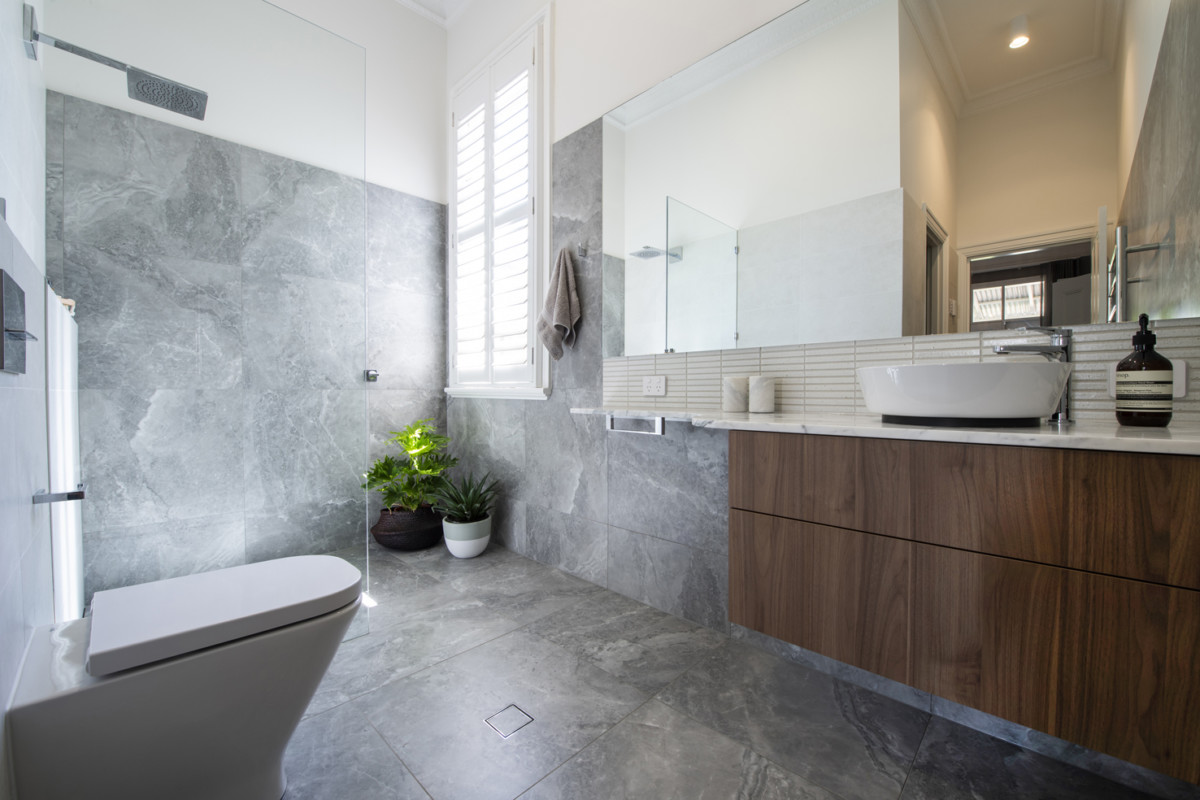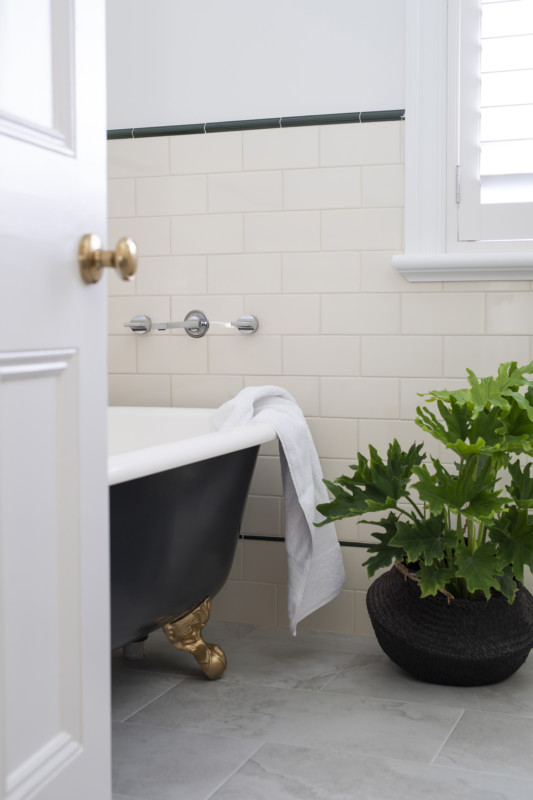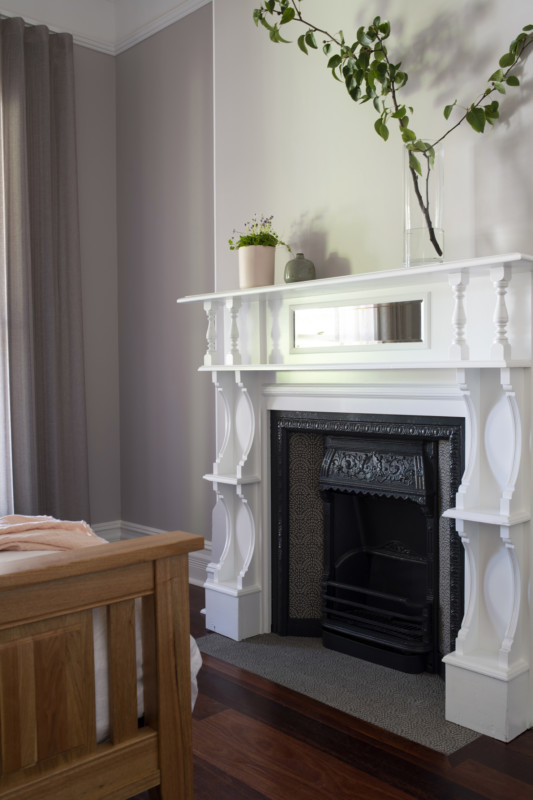 While this home has created many memories over the years for its beautiful owners, it will no doubt create many more.
Design by State28
Pictures by Alana Blowfield